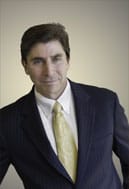 Anthony Murgatroyd attended St. John's University, and the University of London. In 1989, he graduated Rutgers University School of Law.
After graduating law school, Anthony Murgatroyd served as the Clerk for a Judge in the Superior Court of New Jersey. He then worked the next three years as trial counsel for a Morris County AV rated firm, which is the highest rating given, where he specialized in the defense of complex legal and professional malpractice claims. After that, he served as house counsel to a major insurance company, handling personal injury, automobile accident, and product liability claims.
Working for the insurance company he gained first-hand knowledge of how insurance companies handle injury claims. He started his own firm so he could use that same knowledge to help people who are injured–people who were now going up against the insurance companies themselves. As former house counsel to a major insurance company, Anthony Murgatroyd knows what to expect, and how to prepare your case for success.
Since 1998, Anthony J. Murgatroyd, has represented the rights of injury victims and financially damaged consumers.
The Murgatroyd Law Group is a personal injury firm with many resources. We have a former Director of Rehabilitation on our full time staff. She brings to the Group her experience and understanding of the rehabilitation process, her passion as a patient advocate, and her expertise in interpreting complex medical records. In addition to our valued staff, we work carefully with a team of private investigators, experts, and evaluators and other professions to deliver the best results for your case.
Anthony Murgatroyd is a current member of the New Jersey State Bar and a former Trustee. Anthony Murgatroyd is also a former Trustee and Past President of the Hunterdon County Bar Association, a member of the American Association for Justice and the New Jersey Association for Justice, where he previously sat on the Board of Governors. He is a Board Certified Civil Trial Attorney by the Supreme Court of New Jersey and is also a Nationally Board Certified Civil Trial Attorney with the National Board of Trial Advocacy. Less than 1% of all attorneys are Board Certified. Even fewer hold both State and National Board Certification. He is a certified member of the Million Dollar Advocates Forum and the Multi-Million Dollar Advocates Forum. Forum membership is limited to attorneys who have won million and multi-million dollar verdicts, awards and settlements. There are only 3,000 members throughout the country. Anthony Murgatroyd was also nominated a Super Lawyer all years from 2009 through present.
No aspect of this advertisement has been approved by the Supreme Court of New Jersey.
He is licensed to practice in all New Jersey and Pennsylvania State and Federal Courts.
OUR MISSION
We provide aggressive, dignified representation.
We won't settle your case below its true value; that is, fair compensation for the injuries or damages you have received.
If settlement is not possible, we will be a vigorous advocate for you at trial.
We keep our clients fully informed of all pertinent developments in a timely manner.
Areas of Practice
Personal Injury
Workers Compensation
Construction Accidents
Car Accidents
Bicycle Accidents
Motorcycle Accidents
Pedestrian Accidents
Truck Accidents
Tractor Trailer Accidents
Amusement Park Accidents
Head, Brain & Spinal Cord Injuries
Dog Bites
Nursing Home Injuries
Premises Injuries
Slip, Trip, and Falls
Wrongful Death
Neck, Back & Spinal Cord Injuries
Burn Injuries
Significant Scarring
Severe Injury Claims
Disability Claims
Medical Malpractice
Dog and Animal Bites
Defective Products
Bar Admissions
New Jersey, 1990
Pennsylvania, 1990
U.S. District Court District of New Jersey, 1990
U.S. District Court Eastern District of Pennsylvania, 2001
U.S. Court of Appeals 3rd Circuit, 1990
Education
Rutgers, The State University of New Jersey School of Law – Newark, Newark, New Jersey

Juris Doctorate Degree – 1989

St. John's University, Jamaica, NY

Bachelor of Science Degree – 1985

Honors: Deans List 1982-1985

University of London, Surrey, England – 1984
Published Works
Tapping Into What Matters, New Jersey Association for Justices' In Brief publication, February, 2016
So You Think It's Really Over: Survival Tips for Resolving the Personal Injury Case, New Jersey Lawyer, August, 2014
New Jersey Trial, Post Trial, Appellate Proceedings: Ready for Trial, Lexis Nexis (2006 to Present)
Steering Clear of the Potholes: New Laws Affecting Handling of Auto Claims, Legal Times Magazine of Hunterdon County Bar Association, February, 2000
Classes/Seminars
Resolving Personal Injury Matters, New Jersey State Bar Association, May 18, 2016
Mock Trial of a Personal Injury Case, Hunterdon County Bar Association, November 3, 2015
Ethical Implications of Limited License Legal Technicians, New Jersey State Bar Association, October 16, 2015
New PIP Laws, Automobile Reparations Committee, New Jersey State Bar Association, October 14, 2015
Tales from the Other Side, New Jersey Association for Justice, February 22, 2014
The Judicial Selection Process, Hunterdon County Bar Association, May 2, 2013
Finding, Retaining, Developing and Working with Experts, New Jersey Association for Justice, February 23, 2013
Hot Tips and Emerging Trends in Personal Injury Litigation, Hunterdon County Bar Association, November 5, 2012
Protecting Your Client's Interests at the Time of Settlement, New Jersey Association for Justice, November 16, 2012
Seminar on Law Office Management, New Jersey Association for Justice, January 16, 2012 – Present
Lawyer Advertising & Use of Social Media, Hunterdon County Bar Association, November 22, 2011
Best Practices for the Nurse attending the IME, Association of Legal Nurse Consultants, October 1, 2011
Lawyer Advertising & Use of Social Media, New Jersey State Bar Association, May 18, 2011
Civil Case Law Update, New Jersey State Bar Association, Arizona, November 3, 2010
Exposing Deceptive Defense Medicine, New Jersey Association For Justice, June 6, 2009
Preparing Effective & Economical Exhibits for Trial, New Jersey Association For Justice, April 22, 2009
Preparation for the Defense Medical Examination, Association of Trial Lawyers of America – New Jersey, May 1, 2008
Ethics & Avoiding the Pitfalls of Legal Malpractice, Hunterdon County Bar Association, March 10, 2008
Proving Permanency At Trial, Association of Trial Lawyers of America – New Jersey, October 28, 2006
Black Box Warnings of Allergy Medications, Hunterdon Medical Center, February 8, 2006
Understanding DWI Laws In New Jersey, National Association of Legal Assistants, February 15, 2005
Limitation on Lawsuit: What it Means to You, National Association of Legal Secretaries, February 25, 2004
Handling Automobile Claims Under The 1998 Auto Cost Reduction Act, Hunterdon County Bar Association, February 11, 2000
Honors and Awards
New Jersey Super Lawyer, 2009 – 2017
Amicus Award, New Jersey State Bar Association, 2016
Amicus Award, New Jersey State Bar Association, 2011
Who's Who Among Executives and Businesses, 2002
Richard J. Hughes – American Inns of Court, Graduate, 1993 – 1995
Who's Who Among American Law Students, 1987 – 1989
Who's Who Among Students in American Universities & Colleges, 1984 – 1985
Professional Associations and Memberships
Past President , Hunterdon County Bar Association, 2005 – 2006
Trustee , Hunterdon County Bar Association, 2007 – 2016
Trustee , New Jersey State Bar Association, 2009 – 2015
Chair, Executive Committee , General Council, New Jersey State Bar Association , 2013 – 2015
Executive Committee , General Council, New Jersey State Bar Association, 2009 – Present
Chair, Automobile Reparations Special Committee, New Jersey State Bar Association, 2015 – 2016
Co-Chair, Civil Practice Committee , Hunterdon County Bar Association , 2013 – Present
Multi-Million Dollar Advocates Forum/Top Trial Lawyers, Member, 2008 – Present
Million Dollar Advocates Forum/Top Trial Lawyers, Member, 2006 – Present
Board of Governors, Association of Trial Lawyers of America – New Jersey, 2004 – 2008
American Association for Justice, Member, 1997 – Present
Hunterdon County Bar Association, Member, 1997 – Present
New Jersey State Bar, Member, 1990 – Present
Board of Governors, American Trial Lawyers Association, 2004 – 2008
Past Employment Positions
Harleysville Insurance Companies, Staff Trial Counsel, 1992 – 1998
Voorhees & Acciavatti, Trial Counsel, 1989 – 1992
Pro Bono Activities
Volunteer, Military Legal Assistance Program, New Jersey State Bar Association, 2014 – 2016
Member, Board of Directors Big Brothers Big Sisters, 2004 – 2016
Speaker, End Distracted Driving Program, Somerset County Courthouse, 2013 – Present
Organizer, Pro-Bono living Will Initiative Hunterdon County Bar Association, 2006
Coordinator, Latino Education Project Hunterdon County Bar Association, 2005 – 2006
Organizer, Drug Court Funding Drive for Hunterdon County Bar Association, 2005 – 2006
Coordinator, Hunterdon County Turkey Drive, 2005
County Coordinator, ATLA-NJ Pro-Bono Living Will Program, 2005